Published : 11.10.2023
I had opportunity to participate in the International Staff Week at our partner university, Palacký University Olomouc, in the Czech Republic.
During the week, I had the pleasure of connecting with colleagues from all corners of the globe. It was truly enlightening to hear their life stories and gain a deeper understanding of their respective countries and cultures.
The conversations emphasized the significance of personal connections in fostering cultural awareness. My advice to all travelers, whether for work or leisure, is to engage in meaningful conversations, listen to others' stories, and share your own thoughts and beliefs.
International opportunities for all
One of the central priorities for the Erasmus+ programme in 2021–2027 is inclusion and diversity. This commitment extends to students with disabilities, encompassing physical, mental, intellectual, or sensory impairments that may, in conjunction with various barriers, hinder full participation in society and international programs.
One remarkable aspect of my visit was the opportunity to learn about Palacký University Olomouc's support centre for students with special needs. The center's dedication to assisting students with disabilities and special needs was truly inspiring.
With approximately 500 students benefiting from their services each academic year, the support centre caters to a diverse range of individuals, including those with visual impairment, hearing impairment, reduced mobility, chronic somatic illness, neuro-developmental autism, developmental learning disabilities, mental disorders, impaired communication skills, and exceptionally gifted students. The primary goal is to improve studying conditions and reduce study-related difficulties.
The centre also facilitates communication between students and teachers, organizes courses for both academic and non-academic staff, and provides support for students with disabilities who wish to study abroad. Notably, there is a special scholarship available from the ERASMUS+ budget specifically designated for participants with special needs.
Inclusion, diversity and adapted physical activity education
The European Pillar of Social Rights asserts that everyone has the right to quality and inclusive education, training, and life-long learning (European Commission 2017).
Furthermore, sports play a pivotal role in fostering tolerance, inclusiveness, and social cohesion. It is also a means to promote an active and environmentally friendly lifestyle, underpinning the values of the European Union (European Commission 2021).
During my visit, I visited the Faculty of physical culture, which department of Adapted physical activity collaborates closely with the support centre. As I work at the Haaga-Helia sport campus, where we offer the European university diploma in adapted physical activity (EUDAPA), this visit was particularly meaningful to me.
The faculty showcased exceptional facilities and equipment designed specifically for adapted physical activities. Witnessing their commitment to providing inclusive opportunities for individuals with disabilities was truly inspiring. I even had the chance to personally experience the exhilaration of bi-skiing on one of their adapted equipment.
Higher education institutions leading the way
Palacký University's Support Centre for Students with Special Needs and Haaga-Helia's curriculum offerings in adapted physical activity education are excellent examples of their dedication to fostering inclusion and diversity in society.
Palacky University has set an inspiring example by creating structures and networks that encourage and enable students with disabilities and health issues to participate in Erasmus+ mobilities. This initiative not only enhances accessibility but also strengthens the outreach to individuals with fewer opportunities. The university's dedication to fostering inclusion and diversity in society is commendable.
My visit to Palacký University Olomouc's staff week was an invaluable experience that broadened my understanding in many ways. Engaging with international colleagues and learning about the support services available for students with special needs reaffirmed my belief in the power of education to transform lives. These experiences have undoubtedly equipped me with a deeper appreciation for diversity and inclusion.
We can do more to promote diversity and inclusion in international programs. This can include adopting a user-friendlier approach in guidance and application processes, making documents and forms more understandable and accessible, and offering support tailored to individual students' needs. The Erasmus+ program also provides additional funding to cover the costs of specific needs students, such as those linked to adapted travel and accommodation, personal assistance, or specific equipment rentals.
By following the guidelines provided by the European Commission and drawing inspiration from institutions like Palacky University, we can create a more inclusive and diverse society. Let us continue to work towards a future where every individual, regardless of their background or circumstances, can benefit from these transformative programs.
As the third largest university in Czechia and the second oldest, dating back to 1573, Palacký University has 8 faculties and over 23,000 students. The university operates on different locations in the city with magnificent historical buildings, each with its own unique charm.
Pictures from the visit to Palacky University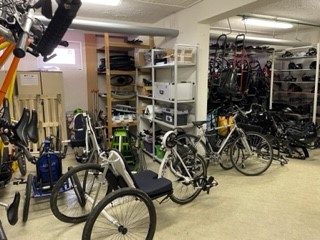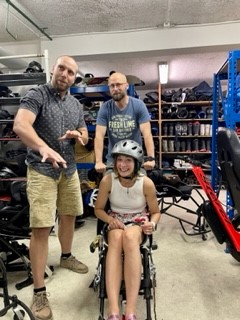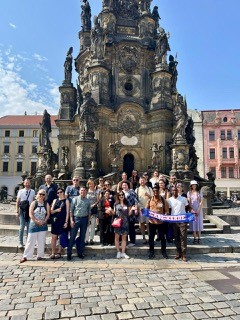 Picture: Shutterstock